We love paper planning… who doesn't? It keeps us organized and helps us with our productivity. Having a visual list of to do's and your schedule available on-hand are effective ways to stay on track with our goals. However, paper planning can get quite tedious: you end up filing used planners (so they end up taking more space), and with each mistake comes with white out fixes, that may affect the neatness of your planner.
So what's the fix? Digital planning, of course.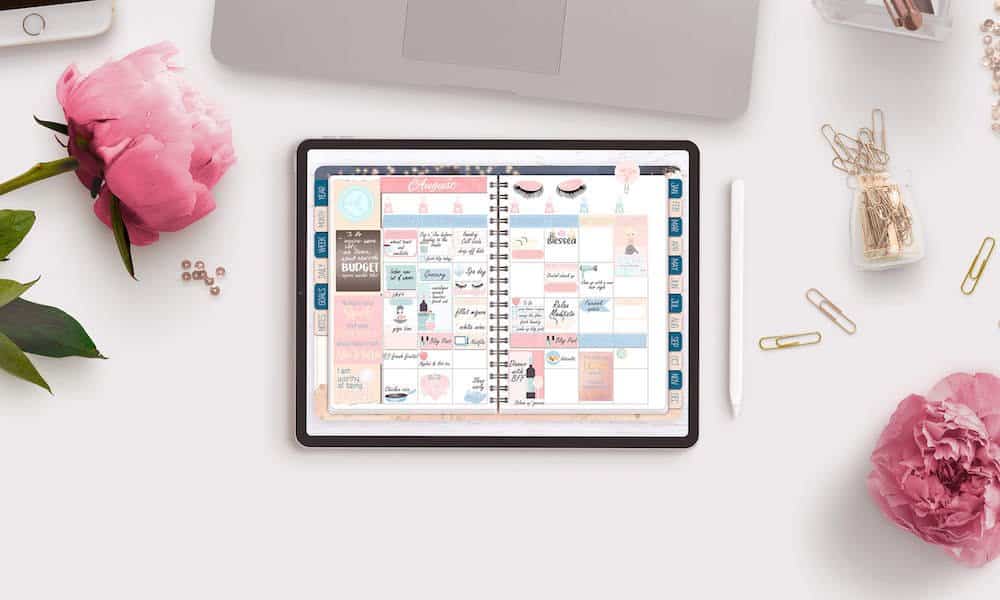 What is Digital Planning?
Digital planning is the perfect alternative for paper planning. It comes in a Portable Document Format (PDF), which you can annotate (or "write on") using a PDF annotator or planning app. You get all the benefits of a paper planner minus the fuzz, endless mistakes, and the added clutter in your home.
What are the benefits of digital planning?
For starters, you save space. If you're the type who has several planners for different areas of your life like: personal, business, health, etc., then a digital planner will enable you to have all those in one device. No more lugging around several planners in your bag. All you need is your tablet, smartphone, or your laptop.
You help save mother Earth. Since you're vastly reducing paper usage, you're already decreasing your carbon footprint, while planning for life. Isn't this a great way to contribute?
You also have customization right at your fingertips. You get to mix and match planners, remove pages you don't need, add designs and your own stickers to your planners, and more. The possibilities are virtually endless.
Oh, and if you're the type who likes to jot down important notes in your planner—then eventually forgets which page you've written on? A digital planner saves you from having to rummage through pages of notes. You can just hit the search button and find what you're looking for—whether it's written text from your stylus, or text inputted from your planning app.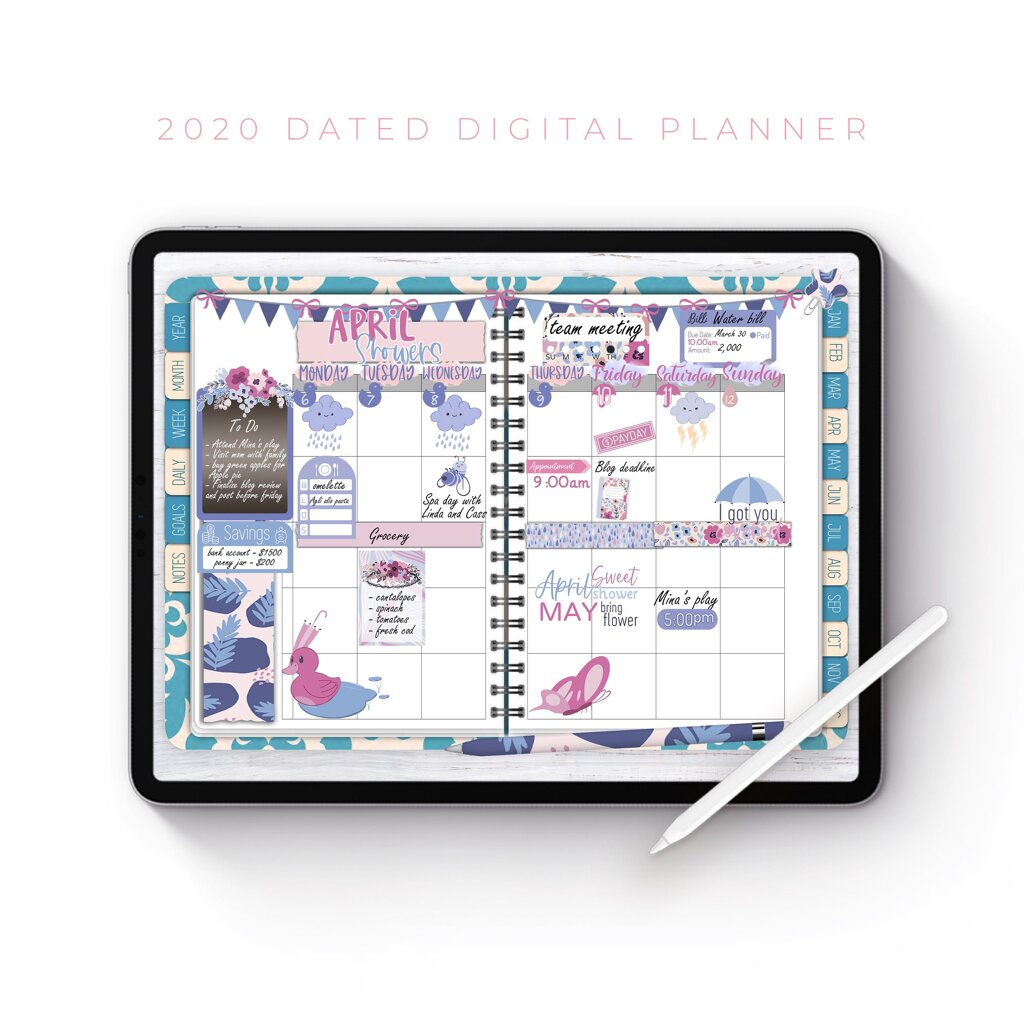 What do I need to get started with digital planning?
First, you'll need to decide which device you'd like to digitally plan on. If you're a paper planner looking to switch, then a tablet or an iPad is your best alternative. Not only does it feel like a paper planner, but you get to have it in a similar size (just minus the weight!).
Next, you'll have to download and install (some are paid, one-time purchases) a PDF annotator or planning app. The planning app allows you to perform edits on the planner, much like how you'd write on your paper planner.
Once you have both, you're ready to start shopping! Others have created digital planners from scratch; but, if you're looking to make your life a lot easier, you can shop for digital planners, inserts, and stickers from Etsy, or get inspiration from Pinterest.
Itching to get started? Visit our shop to see our extensive designs and collections that will suit your style!
Need more info? You can find our extensive guide here to get you started!